Campaign for a Dance Facility for Nimbus Dance Works
Over its 10-year history, Nimbus Dance Works has grown from a loose consortium of dancers to a top-flight professional company. Presenting its work on-tour and biannually in Jersey City, Nimbus has built a national reputation for concert dance and innovative artistic collaboration. The company's creative excellence is matched by a wide range of educational programs, including the School of Nimbus Dance Works, which serves youth and adults throughout Jersey City and the surrounding region. Nimbus prides itself on a scholarship program that makes high-quality dance training available to youth and adults regardless of their ability to pay. A 501c3 non-profit organization, Nimbus serves more than 8,000 people each year.
To support the company's growth, Nimbus Dance Works will renovate a new facility for the company and school in Downtown Jersey City. The new facility marks an important development for Nimbus and for the arts in Jersey City as Nimbus Dance Works emerges as one of the state's most well-respected dance companies.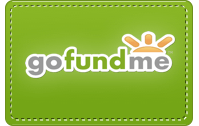 Nimbus' move to a centrally located, well-designed space in Jersey City will decisively increase the company's organizational capacity. The new location will enable Nimbus to:
1) Maintain a single location for its rehearsal space, school, and administrative offices; 2) Engage in a more rigorous rehearsal schedule, requisite for the company's complex repertoire and creative process;
3) Increase earned income by meeting public demand for more dance classes and an expanded curriculum;
4) Host lecture-demonstrations, informal public showings, and fundraising events.
The new space's central location and proximity to public transportation will:
1) Result in greater access to the dance school,
2) Will facilitate more effective implementation and maintenance of NDWs K-12 school programs and community projects.
3) Finally, an organizational home will clarify Nimbus' status as a consequential public institution worthy of larger grants and donations.
Renovation Plans, Timeline and Sponsorship
Nimbus seeks donations and sponsorship to help defray construction costs for the new facility. The renovation includes installing a sprung floor, mirrors, and sound system as well and constructing an office space, waiting area, putting up several walls, and electrical work.
Nimbus will undertake a phased relocation and renovation plan allowing the company to reap the benefits of occupying the new facility, as it simultaneously raises funds necessary for improving the space's overall appearance and functionality.
Phase I
Fall 2013 – early 2014: locate space; and formulate renovation and funding plans (completed).
Mid-winter 2014: sign lease and renovate the dance studio by installing a sprung floor, mirrors, and sound system.
April 2014: begin holding rehearsals and classes in new space.
June 2014: construct office space (walls, electrical outlets and lighting).
July 2014: move administrative offices to new space.

Phase II (August 2014 through 2016)
Implement capital campaign to coincide with NDW's 10th anniversary celebrations.
Remodel existing public access-ways, restrooms, etc. to make the building fully

accessible.

Design and install trademarked signage.
Build additional offices and auxiliary spaces (kitchen, dressing rooms, etc.)

Donor Recognition

Donors to this campaign at the following levels will have permanent name display/recognition in the new dance facility:

• CumoloNimbus: Above $4000 • Cumulus:Above$2000
• Stratus:Above$1000

Donations to Nimbus Dance Works are tax-deductible to the fullest extent of the law.